On this page you will find pictures of our recording facility. Video clips of the audio, Video Editing suite and Green Screen Room. ……..Further down is a partial equippment list for the audio recording studio.
Operial Media Studio Feburary 2018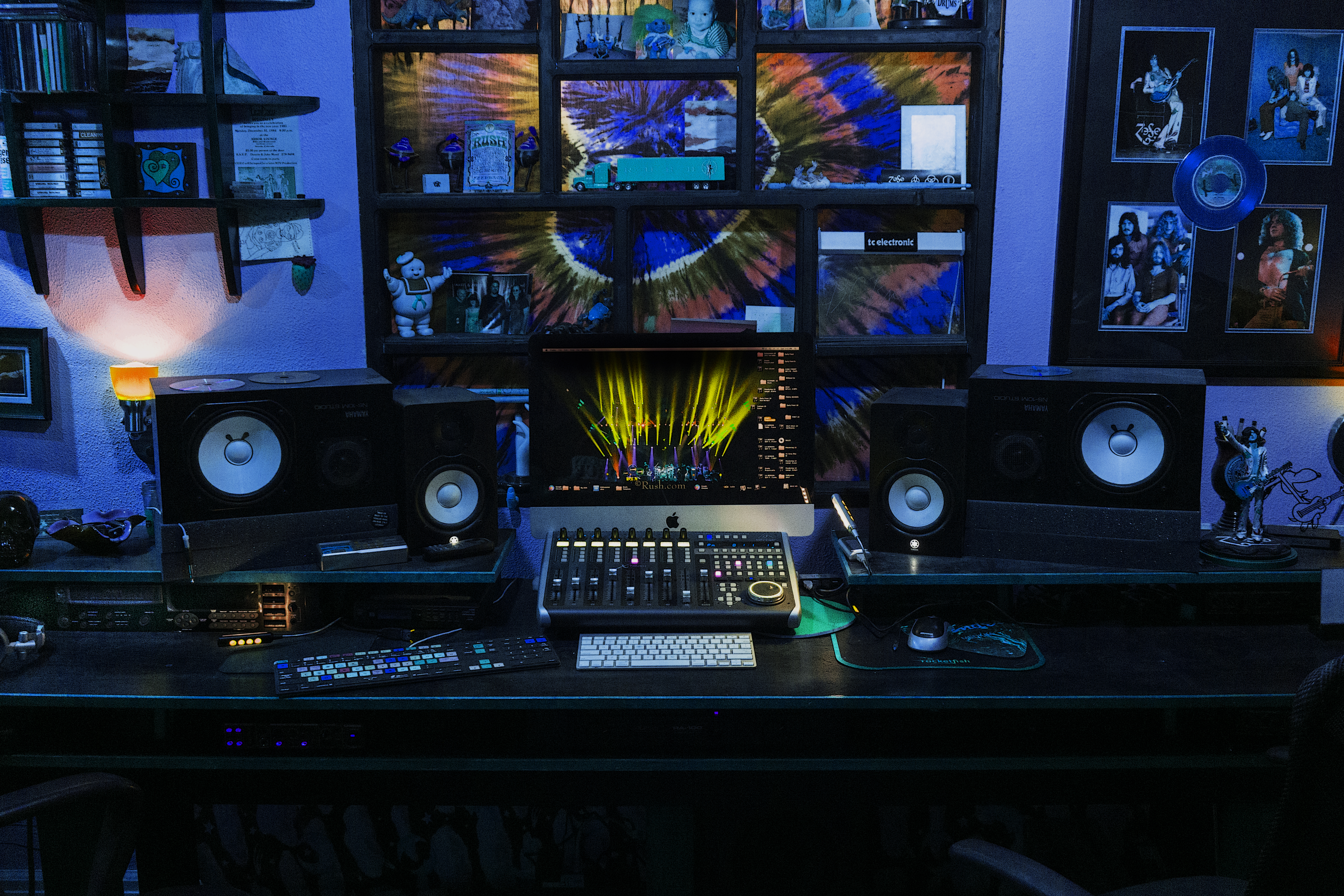 The studio is equipped pair of Yamaha NS-10 & HS50 studio monitors as well as a pair of Event Pro 50 series monitors.
Mixdowns are done in the IMAC and also to a Alesis Master Link.
This year 5.1 We added 5.1 Surround Sound mixing. It is a place that that is incredieble.
The synths are as follows:
Korg M3 88 weighted keys
Korg LE Triton 88 weighted keys
Korg MicroXL
Korg O5W sound modual
Roland System 1
Roland JP-8000
Roland RS-50
Roland PK5 midi pedals
M-Audio Midi controller
Roland GR20 Guitar synthesizer
Roland GR55 Guitar synthesizer
Moog -Subsequent 37 Tribute
Recording decks/computers for in house and mobile sessions:
Apple IMac 27″ Dual Screen 64 GB Ram 3TB storage
Apple MAC PRO Tower – Two Dual Quad core processors – 4.5 TB internal HD storage. 32 GB RAM.
Apple IMAC – BEHRINGER X-Touch studio interface
Apple Macbook
the older Mac computers have Apples Final Cut pro 7 and Logic 9
Zoom L20 – Live Track
Zoom R-16
Roland BR1600CD
Roland BR1180
Roland BR 600
Tascam DR-40 – Portable audio recorder
Tascam DR-7 – Portable audio recorder
Microphones
Shure – SM7
Shure – SM57 – (x5)
Shure – SM58
Shure – BG 014 Condensors – (x2)
Sennheiser – 421 – (x2)
Oktava – MK319
Sony – ECM-XM1 – Shotgun
Audio Technica – ATR5660 Shotgun
Audio Technica – TR3350 – Lavalier
Audio Technica – P49
AKG – Perception 100 – (x2)
Software
APPLE Final Cut Pro X- Compressor Pro X and Motion Pro X
APPLE FINAL CUT PRO 7 Series
Final Cut pro – Motion – Color – Sound Track Pro – Compressor –
Dvd pro – Wave Burner –
APPLE -Total Video Converter
**********
ADOBE CS5 SUITE
After Effects – Photoshop – Media Encoder – Flash – Soundbooth – Illustrator – Media Player – Extension Manager – Premier Pro
ADOBE Lightroom
DRUM/PERCUSSION DEVELOPMENT:
TOON TRACK EZ DRUMMER II
ALESIS SR-18
ROLAND DR RHTHYM
Video Cameras –
All HD – AVCHD
SONY A6000 – MIRRORLESS DIGITAL CAMERA/VIDEO
SONY NXCAM HXR-NX5U
SONY FX-7 (Mini DV-HD)
CANON HG-10
CANON VIXIA HF R 11 (X2)
GOPRO HERO 4
CANON ISD T2i
---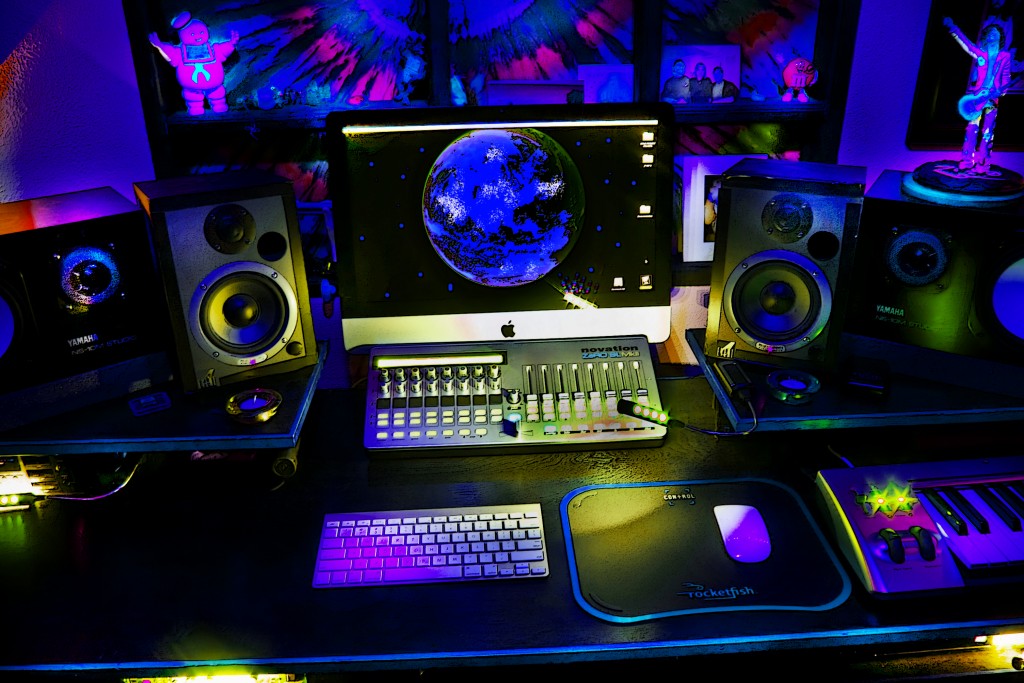 Above – Shows the studio with the older set-up with a IMAC and its software is Apple's Logic 9 with a Novation DAW controller – 25SL MKII and sent to a M-Audio Profire 2626 Firewire interface.
Below – Was the studio when it was equipped with a Roland VS-2480. I am much happier with the Apple Logic world and I have a lot more control and well over 200 tracks at my disposal and it is much more user friendly.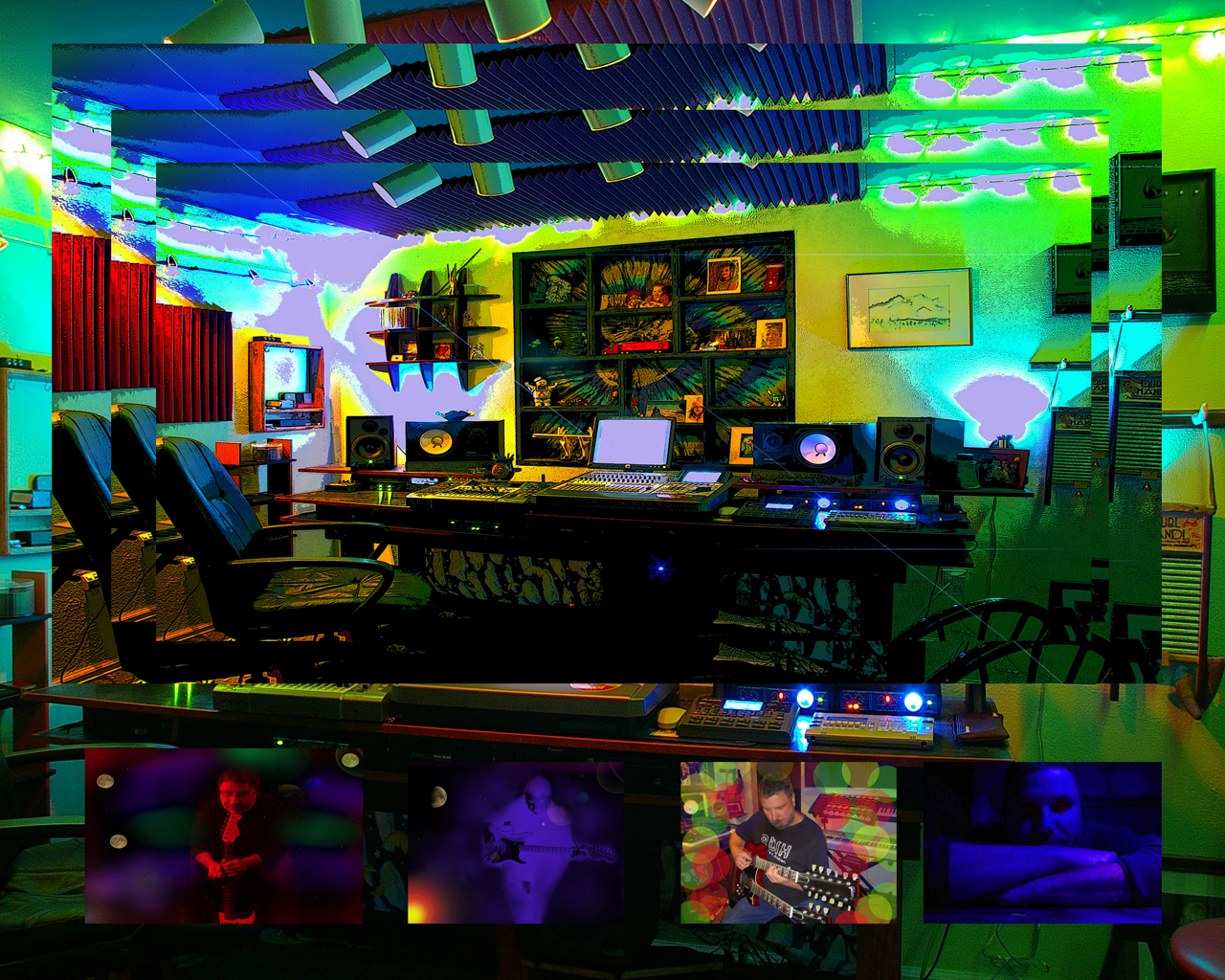 ---
Operial Media Group Promo Video
This is my web clip highlighting my musical compositions, video/photography, visual editing and audio recording. The musical score "Mover" was composed using my Korg Le Triton workstation and my Roland GR-20 guitar Synthesizer interface and tracked on my Roland BR-1600CD digital recording studio. The recording studio is now using Apple's Logic 9.3 software and the Video editing suite is equipped with Apple's Final Cut Pro and Adobe CS5 software. This project was developed in Apple's Motion and Final cut pro. Apple has changed my creative world.
---
&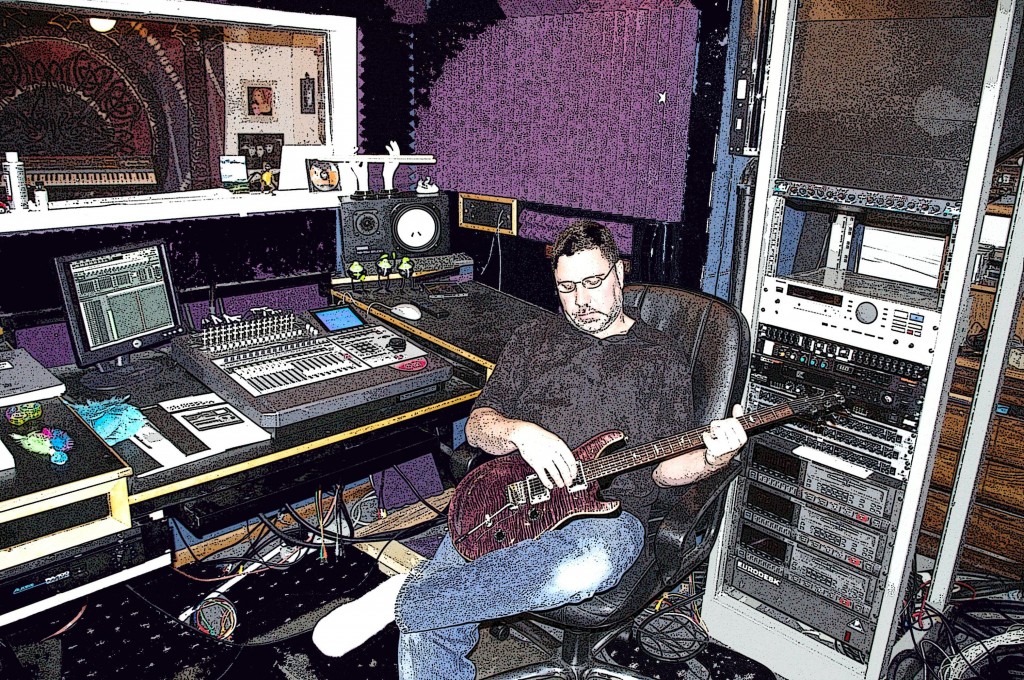 Above-This is my old console room before the 2009 expansion and the studio redesign.
My how things have changed, you can see the ADATS and DAT deck for mixdowns in the background. I remember how easy it was to blow through 24 tracks in a song. Now 200 + tracks…Problem solved.