SONG NOTES
To listen to a specific track – click on the play arrow below song notes. The players will take a brief moment to load after the page is opened. This page will be updated regularly.
Please note, that if you do not finish listening to a song in its entirety, you will have to pause the first song before listening to another selection.
---
---
SOFT LANDING
This piece was done on my tobacco sunburst Strat. It gives it that clean sparkley sound to the rhythm chords and the warm bluesy tone to the solo. The Synths were my Korg Le Triton and mostly a Roland GR-20 guitar synthesizer. The swells with the female voice is all the GR-20.


---
BLUE RIVER
It was done on my Ovation Adamas 6 string in an open G tuning and the keyboards were all my Korg LE Triton. This song was basically written and the guitars tracked in about a half hour. It started on a work day playing guitar and a cup of joe. The song came out of nowhere and I ran upstairs to record it fast so it would not be forgotten and then real quickly added the lead melody. The next morning added a quick keyboard part and a few days later added another keyboard part (not remembering I had already done one).
A few weeks later I was going through my songs in my Roland BR1600cd and came across one titled "Blue River". Opened it up and decided to mix it as it lay and the funny thing is both keyboards parts worked well together. I wish all songs were that easy and spontaneous. The bass was my Rickenbacker 4003 ran through a patch to simulate a fretless bass.
---
BLUE TUESDAY
All keyboards and drums were done with my Korg M3 and all guitars were my Paul Reed Smith Custom 24 sent through my Roland ME-70 effects board. Everything was tracked in true stereo to maximize the largeness of sound and imagery. The bass was my Rickenbacker 4003. The whole song was recorded in my Mac Book and mixed in the studio all in Apple's Logic 9 on my IMAC.

---
MOVER
Was done mostly on a Korg Le Triton work station with several tracks and layers were created. The lead melody line was the Roland GR-20 guitar Synth and it is really evident if you listen closley to the bending of the notes and how reactionary those notes glide, like a guitar player acts and bends notes. That is the beauty of Guitar synths.

---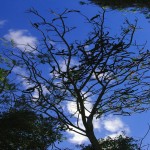 CLOUDRIFTING
Was the Korg M3 completely and was built off a simple rhythym part using a R&B sounding Fender Rhodes patch. The symphony, Organ and Breathy voice sounds all were added on one by one. I tried to build a call and response melody between the Rhodes part and the symphony near the end of the song to add some sadness, sincerity and hope to the mood. There was careful attention to the chords chosen on the organ part and the pitch wheels usage simulating a leslie speaker effect. You can really hear the Leslie effect on the song "Blue Tuesday. It was so much fun to keep stacking up parts, trying to improve my keyboard playing and just cop a cool feel and strong melodies.

---
JUNGLE
Was another piece started on the Korg Le Triton with a very jungle like rhythym. The whistle like melody is the Roland GR-20 guitar synth and the Guitars are my Paul Reed Smith.

---
XEN
Was my Ovation six string acoustic and my Korg Le Triton.
---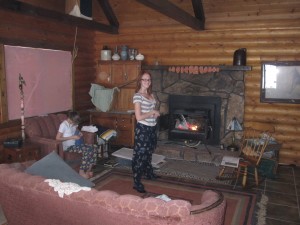 YOU ARE MY FIRST LOVE SONG
Was recorded sitting on the floor and in front of my Sister's fire place on her Ranch. It was a very cold and very snowy day in the middle of nowhere. The song is two tracks of acoustic guitar and one track of keyboards on my Korg MicroXL tracking to my Zoom R-16……….. All running on trusty Duracell AA batteries. Above is a picture of the Fire place and my youngest Daughters.
---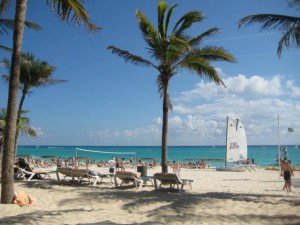 XCARET
This is a cool memory… Xcaret was recorded on the beach in Cancun, Mexico sitting with my Son Justin between two huge palm trees (Above is a picture of the view of the ocean from that spot). The clouds eventually rolled in and I kept working and working on this song. The rain started, Justin had gone up to the room earlier. He eventually came down in the rain and persuaded me to pack up and go to our hotel room (Do you want some help getting all your gear upstairs?). I was obsessing…. As usual over this song (3+ hours). I had to finish the songs percussion parts upstairs. The song was recorded on a Roland BR-600 with my Red Ovation 6 string and the percussion was an Alesis SR-18 drum machine (No Synths?-NO SYNTHS!!) That's a first…..Couldn't get them on the plane. The tracks were transfered to my Roland BR1600CD and mastered using a BBE 462, Alesis 32 band EQ and a Behringer Composer/Compressor and the mix was done in the main studio. There was a considerable amount of care and effort to bring up the songs quality. The Roland BR-600 saves the song on a card so the final information has to expanded. That song always brings back that feeling of the beach and that day.
---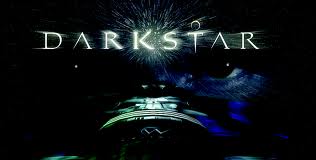 THE DARKSTAR I II & III
All three pieces were written for the Parallax video game fan trailer competition and inspired by the amazing graphics. All of them were done on my Korg M3 and all the guitars were my Paul Reed Smith through a Roland ME-70 and recorded in Apple's Logic 9. Visit the Darkstar/Parrallax web pages on my links area. There is really no game like Darkstar and it really is worth supporting.

---
DREAM
Feels very much like an ending credits theme. This was a blast and the mixture of the Korg Le Triton and the Roland Gr-20 Guitar synth works well. The swells are all the GR-20 and they reacted intensely on how hard or soft you strummed the guitar interface.
---
TEKILLER
Is kind of a techno based groove piece. This was done completely on a Korg Le Triton work station. It is kind of out on context from my usual and I am really trying to now live in a ZERO context environment. No main style or theme, more of a musical 90 degree turn constantly….Helps with keeping from being predictable or feeling musical bordom.
---
THE SWAMP
I want to score music for some Suspense/Thriller/Chiller movies. It was a genre that I was raised on and I know it is not for everyone and I respect that. But, I love the feeling of going up the first hill on the roller coaster and knowing that just around and over the top..You are regretting what is coming and you love it at the same time. Kind of like HOT green chile…What was I thinking?
That is the feeling a good scary movie does for me. The Swamp was the second piece finished when I got my Korg Le Triton work station and it is (I think) a very spookie piece. Mostly, I am trying to cover all genres and be as diverse and creative as possible.

---
PHANTOM ONE
This piece was a lot of work and was based of an arpeggiated patch on my Korg Le Triton. Then painstaking hours of writing the choice of chords and melodies. Followed by the layering of another arpeggiated part with a different patch and lining up the tempos and additional parts and accents (the female choir voices) layered in. This was a long haul and very educational in a keyboard journey unlike anything I have gone on before.
---
GRITTS
What can I say? This was a little journey into Hee-Haw land and was very, very fun. I'd have to say the Bass part was the funnest part and the Rickenbacker 4003 really got the sound I was looking for. Also, the french horn, choir and the western violin melodies were fun to explore. I heard the melodies immediately my head and then it was just a matter of finding them on the keyboard. My tobacco sunburst strat was the best choice for the country-ish tone and the rest was my Korg M3.


GRITTS – Naked Remix
Here is a stripped down version with the drums taken out and the Western Violins, French horn and the Choir brought up in the mix. Also the ending was lengthened and has extended riffing on the bass – Rickenbacker 4003.


---
INDIGO SUN
Was very tricky and took some time to find the right parts to layer on top of the main theme. I feel it was successful in capturing the the feel of music from the orient. I love the Asian culture and the music is so unique.
---
JERICO
There is a dark under lying theme and an hopeful melody on the classical guitar. The keyboards were the Korg Le Triton and the guitars were my Ibanez classical and my PRS. Drums were done by an Alesis SR-18 Drum machine by tapping the pads and the spooky sitar sound was the Roland GR-20 guitar synth.
---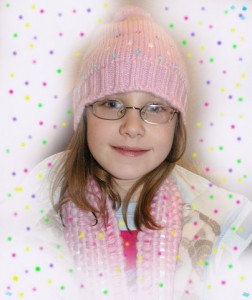 8 DAYS A WEEK
A Lennon & Mcartney song that my Daughter Teya and I chose to cover. She was five at the time and this piece always touches me. Children grow up so fast and little milestones like this, takes me back in time. This, like Help, was treated as an original composition and completely restructured and made into a newer version of 8 days a week.


---
CRUSIN
Was a musical experiment in taking a repetitive theme and using melodies on top to make the song work. There were two tracks of my tobacco sunburst Strat and one keyboard track on my Korg MicroXL and the drums/bass were my Alesis SR-18. Towards the end the Roland GR-20 was added for the harmonica part and then the female voice choir swells to the get the dynamics up and added colour. This song feels like the mood in a scene from Pulp Fiction where John Travolta has taken too his vices and takes his red Chevelle for a drive…Crusin.


---
SMOKEY
Ole Smokey (on top of) was done mostly on the Korg Le Triton Work Station. The Saxophone part was done on the Roland GR-20 guitar synth and it sounds pretty real until it gets up into the higher register and then you see its limits (and you can here the frets on the desending slides). Over all the GR-20 is amazing and I did not realize how much I have used it until I started writing the song notes page. Smokey kind of shows my age and the change of seasons when one gets older. I am not saying it's a bad thing, I am just not the intense and raging guitar player I was as a kid. Has anyone seen my dentures?


---
HELP
This was a song that was inspired by taking an A chord and adding an inverted A7, then creating an interplay between the two chords. It soon grew to being the chords over the first half in the verses and then proceeding to the normal chords that make up the verses. That was what gave me permission and an interest in continuing to work on a cover tune.
---
RIVER OF LIFE
This was a piece of music done by a band called First Born. This song was written by Steve Gainer and Zenon Kowal. I joined the band in the summer of 1984 and had to stand in the shoes of a really great guitar player. I was fortunate enough to really enjoyed the songs he wrote and was constant being challenged by his musicianship. We did an album up at Caribou Ranch in late October of 1984. Sadly, we came up with the worst guitar tones for the heavy guitar sounds in modern history. This track has several guitars added on top at my studio to cover up the mess. That is why the rest of the band is shadowed a bit in the mix. You would not want to hear the original tone and I am to embarrassed to share it (Lol)…
---
Technical Information.
All instruments* Recording * Production * Video* Photography * Video editing
By James F. Pomeranz
All songs written by James F. Pomeranz
(except – 8 days a week & Help)
****
8 Days a week – written by Lennon & McCartney
Vocals performed by – Teya Pomeranz (at age 5)
Arrangement-Guitars-Keyboards – JFP (at age – Don't ask)
****
Help – written by Lennon & McCartney
Vocals performed by – Jill Chappa
Arrangement – Guitars – Bass – Keyboards – James Pomeranz
****
All Music recorded at N-TER-FACE Audio works.
Visuals edited at Operial Media Studios
Parker, Colorado
Web page design and development : Eric Hansen and OMG
---
On an artistic note:
I try to keep my music and visual work as honest as possible and always try to be original. When composing, the best work comes from the heart and all of my work has been pulled from that place and have always been enjoyable to create. The only real test of a musician is by the work they compose/create. I am constantly judging myself by the artist's I admire, resetting my standards; Raising the bar daily. There are a couple of covered Beatles songs which were treated as original compositions. I have a sincere belief that there is no reason to work on songs written by another composer unless they are completely restructured and given a breath of new life. I have intentionally steered clear of the loudness war and have mixed & mastered my music at a lower volume, leaving breathing room and giving the highs/lows some places to move. The loudness war thing is preposterous and embarrassing. It is an emblematic symbol of modern musicians lack of individuality and control of their work. Take the risk … Imagine.
---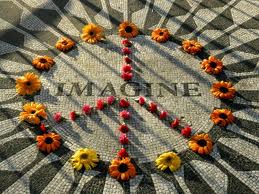 ---


---